Our gauzy triangular scarves are perfect for a lightweight headcovering. Available in over 12 colors. Perfect for teenagers, sheitels and children. Our model is wearing the color navy. 100% cotton.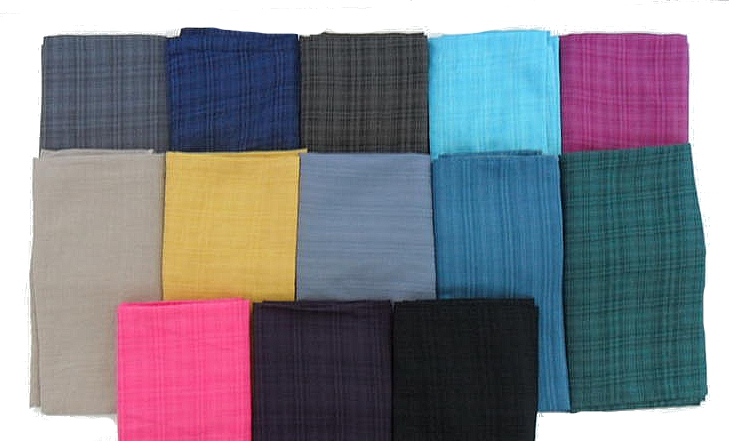 How to get your 4th free gift:

1. Have a pen and paper handy

2. Add two colors of this item to your cart.

3. Select a third color, but do not add it to your cart. Write down on paper the color code (the number in blue) of the 4th color that you want.

4. During the checkout process, list all the color codes of the free items owed to you in the 'comments' box or the 'special instructions box. If you have two or more codes, separate each code using spaces or commas.

5. That's it! We'll include those items in your shipping parcel!

---
Small triangular gauzy scarves
Product Code: 9067
Availability: In Stock