---
Selected Customer Reviews...
Click here to write a review!
Reviewer: Bo from Hays/NC/USA on 2011-05-11
"This is a great scarf for anyone with fine or thinning hair. I was a teen in the '60s and still love the casual bandanna look. Unfortunately, I usually have to use clips above each ear to keep the regular cotton ones from sliding off, and now I wear bifocals so too much stuff above the ears.The small triangular gauzy scarves are light enough so I can finally tie one on without clipping it. The subtle plaid adds dimension and keeps things from looking too flat. I ordered four of these scarves last week and have returned to the site to order four more. Thank you!"
Our gauzy triangular scarves are perfect for a lightweight headcovering. Available in over 12 colors. Perfect for teenagers, sheitels and children. Our model is wearing the color navy. 100% cotton.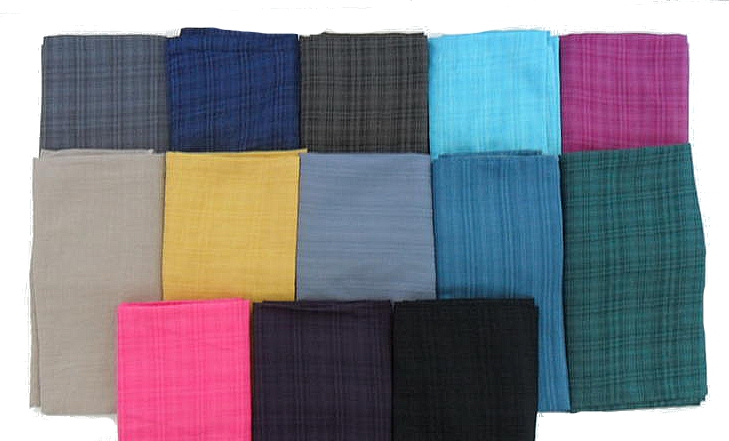 How to get your 4th free gift:

1. Have a pen and paper handy

2. Add two colors of this item to your cart.

3. Select a third color, but do not add it to your cart. Write down on paper the color code (the number in blue) of the 4th color that you want.

4. During the checkout process, list all the color codes of the free items owed to you in the 'comments' box or the 'special instructions box. If you have two or more codes, separate each code using spaces or commas.

5. That's it! We'll include those items in your shipping parcel!

---

Send a 'hint' to a hubby, parent or friend about this item!