---
Selected Customer Reviews...
Click here to write a review!
Reviewer: chanale from Miama/Florida on 2012-09-29
"This is headscarf and a half. Very comfy to put on the scalp. I find it is hygenic because it stays clean on my head"
Reviewer: Rina from New York on 2012-02-28
"I love the feel of the velvet and I find that it's lightweight, warm and easy to tie. It also does not slip off my head like some of my other headscarves. Thank you."
Catch the light with our large selection of velvet triangular scarves -- available in a rich selection of colors to match your wardrobe. The lushness of the velvet drapes gracefully and Ties easily. This surprisingly comfortable scarf and is sure to be one of your favorites.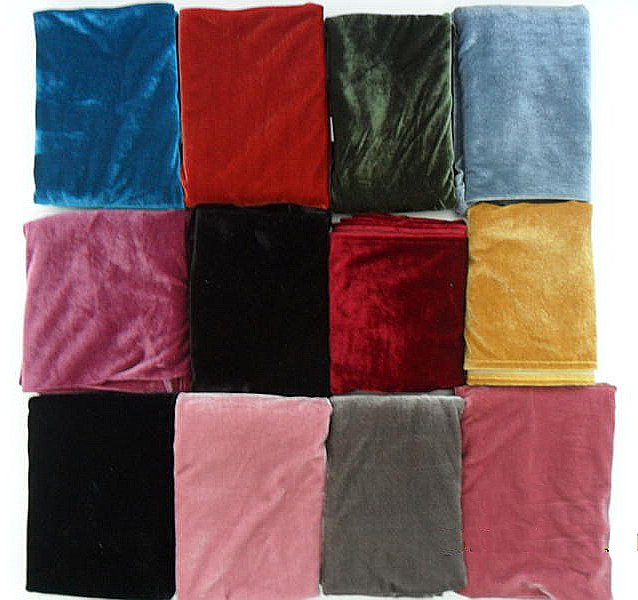 Send a 'hint' to a hubby, parent or friend about this item!