---
Selected Customer Reviews...
Click here to write a review!
Reviewer: Christine from Arizona on 2012-04-18
"I just received my order, and I love this skirt! It is so comfortable, flattering, and long enough. I'm a tall girl and I have the worst time finding skirts. Gain weight or lose weight, it will fit. I only wish there were more colors available. Thank you Tznius.com for such a wonderful skirt!"
Reviewer: Jeannette from Fort Belvoir, VA on 2012-02-28
"I bought 4 of these skirts in 2007 and I love them. I wore and washed them so much that you can partly read a newspaper through the non-corderoy ones, but then again I think it's rather impressive that they've lasted me this long with the almost constant wear I put them through. I love these skirts and I am so glad I bought them. Over these years I gained weight and I lost weight, but these skirts always fit perfectly. They are the perfect length (which is rare in my case since I am 5'8) and remain modest even in the windiest conditions. I love them!"
Reviewer: Amy from Washington, DC on 2011-08-22
"Ihave had this skirt for 3 years now and it is easily my most favorite go to skirt. It has held up extremely well. I will be ordering it in all the other colors. I do hope you make more colors available soon!"
Reviewer: Anonymous from Romania on 2008-08-22
"I got this skirt in the navy color. I love it and so does my husband. The material is very sturdy. The skirt is comfortable and definitely 'safe' to wear even on a windy day (it will not reveal the legs). Thank you for doing such a great job!"
Reviewer: Julie from OK on 2008-07-26
"I bought this skirt over a year ago in white. I have dyed it (when I get bored or it fades, I just dye it again for a "new" skirt). I wear it several times a week and it whows no wear. It has stood up to everything-- except a close brush with barbed wire, but I just wrap it the opposite way, with the small tear under. Voila my beautiful skirt is back. Thanks for this lovely modest product!"
Reviewer: melanie from slc, ut on 2008-07-19
"I received my skirts the other day and I just love them. The demin is darker than I expected but great just the same. Just the right length too! I will be ordering more...the cordoroy for a Utah winter for sure!! Thank you Tznius for offering great modest clothing!!!"
Reviewer: Pastor Linda from Farmerville, LA USA
"I received my cotton twill skirt today and it is gorgeous. The length is just right, the fabric feels like suede, it feels great. This is my second wrap skirt I have purchased and I am very pleased with both of them. "
Reviewer: Kierin from Sydney, Australia on 2008-04-09
"I can quite honestly say that this is my favourite skirt; it's full enough to be modest but quite graceful, very easy to move about in it. The material is soft and sturdy. It is toe length on me so my posture must be perfect, this is a good thing otherwise I'd be lazy and slouch! Winter is nearly upon Sydney so have ordered the velvet and corduroy skirts in order to be this happy with my clothing every day. :) Thank you very much! "
Reviewer: Anonymous from North Carolina on 2008-04-04
"This is an excellent skirt. I am 6 ft. tall and it is just long enough, and it fits any waste. I strongly recommend it. I hope you will make more colors soon!"
Reviewer: Emily from Indy on 2008-04-03
"So I just recieved my denim skirt, and I am soooo excited!!! I have the camel colored corduroy one and was so excited for denim! The color is a lot darker than the picture, but I like the darkish color anyway. The only that that confused me is that it's about 2-3 inches longer on me than the corduroy one, and is pretty much too long unless I tie it, then "tuck" the fabric up in the waistband. However, this is not a problem. Other than that, I love it!"
Reviewer: Chelsea from Alabama, USA
"This skirt was too long for me. (I'm 5'1.) But I really wish it had fit."
Reviewer: michal from sydney, AU on 2008-03-16
"I LOVE MY SKIRT!! just one problem, it is WAY too long and i've not been able to get it hemmed correctly. it drags the floor like the train on a ball gown! maybe you could advertise that not only does one get a great skirt that remains modestly in place no matter what, but that it can double as a floor sweeper!"
Reviewer: Sharon from Big Sandy, TX on 2008-02-01
"My husband just bought me this skirt in black--it is BEAUTIFUL and fits so nicely! I had to hem it a few inches, but that wasn't too hard. It drapes wonderfully and stays modest even in a stiff wind. Thank you for providing modest beautiful skirts."
Reviewer: Beth from Boston, MA on 2007-11-03
"There is a powerful new book on Tzniut,"Sometimes You Are What You Wear" by Rabbi Eliyahu Safran. It is sensitive, thoughtful, contemporary and compelling, a must read for today's women (and men) Get the word out, read and share..."
Reviewer: Sara from Missouri
"Thank the good lord for companies like ModestClothing! I have such a hard time keeping all my bits and pieces covered when wearing clothes purchased at chain stores like Walmart. It's quite hard for a size 20 woman who wants to live modestly to clothe herself attractively. This skirt is a staple of my wardrobe!"
Reviewer: Barb from Irwin PA on 2007-07-27
"Our package just arrived in the mail. I only ordered one cotton twill wrap skirt, because I wanted to see if it really was as nice as what everyone was saying in the reviews. I immediately put it on and it exceeds what everyone says! This is a VERY nice skirt, well built and made to last. I am a short, large woman, but this skirt still fit and continue to fit as my shape changes over time. I just wish it was one inch shorter. But that is easily remedied. Thank you for your quick service, too! I'll be sharing your website with those women I know that are looking for modest clothing without looking frumpy."
Reviewer: Rivkah from West Palm Beach, Florida on 2007-06-29
"I just received this skirt in time for Shabbos. I am so excited to wear it. As soon as I tried it on I knew it would be a favorite! I got the khaki green which goes with so many of my tops, and it fits perfectly. I am a size 12 and I love it. Todah!"
Reviewer: Maria from Minnesota on 2007-04-24
" I bought the skirt on Thursday night and I received it on Monday. It is confortable, nice and I love it!!!!!!!!!!!!!!!!!!!!!!!!!!. Thanks! "
Reviewer: Krisztina from Bronx on 2007-04-24
"I finally bought the denim skirt. It's so nice, but the only problem I have with it is the length. I'm around 5'3-5'4 and it touches the floor. Besides that, I love it: the color, the texture, and the fact that I can wear it regardless if I gain or lose weight."
Reviewer: bina-sora from melbourne/florida/usa on 2007-03-31
"The cotton in this skirt breathes well so it's perfect for the hot whether that we get up here in florida; its also really easy to walk in and unlike most wrap skirts it does not expose your leggs when ever you move. Well done tznius.com"
Reviewer: Krisztina from Bronx, NY on 2007-03-17
"I bought the black twill wrap, and I love it. It's confortable and so easy to tie. It provides me with an easy and enjoyable means to adhere to Catholic modesty, unlike other immodest skirts(short, tight, with huge slits) at other stores. I can't wait to buy the denim ones. "
Reviewer: Anonymous from Hawaii, USA on 2007-03-15
"I really cannot get over just how wonderful these skirts are! I'm Catholic, and trying to observe catholic modesty, and these skirts just make it so easy to be modest, feminine and beautiful! Please do not stop making these wonderful skirts!!!"
Reviewer: Cobi from Netherlands on 2007-03-13
"Comfy skirt. Always fits. Nice skirt for walking."
Reviewer: Elizabeth from Joliet Illinois on 2007-03-09
"I LOVE this skirt. I am a size 16 and I never felt like it was going to open up. So many people complimented me on how it looked. I want one in each color. HINT HINT to my loved ones :)"
Reviewer: Sophia from Pennsylvania on 2007-03-07
"My skirt arrived today - much quicker than I expected, and I LOVE it! I ordered the denim and it is much darker than the color shown in the box, to my happy surprise. It fits wonderfully and I look forward to buying more. The hem is a little uneven, as other reviewers have noted, but that is to be expected with a wrap skirt with so much fabric. It doesn't bother me a bit. Thank you tznius.com!!"
Reviewer: Anonymous from West Lafayette, IN on 2007-02-28
"I was not sure if I could wear this skirt, because I am a little bigger than a size 16. But I can, and I really love it! I would love it even more if it came in one size up. Maybe in a size to fit 18-26? If you offer that size, you will probably get a lot of orders. As others have said, the hem does hang unevenly, but it isn't a major problem. It would be nice if you could somehow fix that problem, though. Overall, great skirt! Keep making them."
Reviewer: Heather from Los Angeles CA on 2007-02-14
"I really love the way this skirt looks; it is hard to find long skirts that don't look frumpy. This one is very pretty comfortable. It ties very nicely to fit me well. My only complaint is that the hems hang unevenly, as another reviewer mentioned, and I also have a problem with the hem curling up, which no amount of ironing seems to fix."
Reviewer: Evon from Okinawa, Japan on 2007-01-18
"I bought this skirt in biege. I am very happy with it. I wear size 16/18 and it fit me without any problem. There was enough overlap of fabric that I could cross my legs like a man and still be covered. I love it!!"
Reviewer: Mimi from London on 2007-01-08
"I received the skirt today and it is even better than I expected it to be. Im very pleased and actually this is the first time Im 100%satisfied with online shopping. Surely I am going to shop from tznius again in the future. "
Reviewer: Jennifer from Alabama, USA on 2006-12-28
"Shalom, I wanted to let you know just how pleased I am with this product. I purchased two of these skirts about two years or more ago, and am still using them. One has faded on the front where I tend to wipe dusty hands, but it has weathered better than ANY other skirt I have purchased anywhere else. Todah Rabbah for the great service!"
Reviewer: Trina from Vass, NC on 2006-12-11
"I just got this skirt today and have already tried it on with every blouse in my closet. I am amazed at all the possablities! This skirt is flattering with anything! When I showed hubby your site he asked why I only ordered the one skirt...Yippie! More shopping!"
Reviewer: Kaira from Grand Rapids, MI on 2006-12-08
"I LOVE these skirts. I purchased 3 of them and the quality is great! I was surprised by the quality of the fabric, very substantial. I also was pleased to see that these all fit so nicely for me as I am currently many different sizes after having 3 babies in the last 5 years. My order was shipped the next day and arrived priority mail within 3 business days. I was thrilled. One of my skirts was missed in shipping and tznius had it at my door the day after I notified them... AWESOME customer service! My skirt did blow open in the wind a couple of times (thankfully nothing was exposed)but I just added a skirt pin (2 pack for $2 at JoAnns) and I haven't thought about it again. LOVE THESE SKIRTS! I hope to buy some in spring colors when spring arrives! These have become my wardrobe staples and you should buy... MANY!"
Reviewer: Anonymous from UK on 2006-12-08
"Well, I got this skirt and I do believe I'll be very warm in it. The nice thing about it is that I probably can wear it in summer as long as the weather doesn't get too hot. Your company is now on my 'favourite' lists for future reference. Being a Catholic who wishes to live out her faith, including modesty in clothing, it is so nice to find a site like yours. Thanks. "
Reviewer: Emilie from Aurora, CO, USA on 2006-11-29
"I ordered this on Monday night before the Thanksgiving holiday, and received it on Friday. Very comfortable and modest. Wore it to church and got several complements. Easy to get up and down off of the floor with the kids also. Looking forward to ordering more."
Reviewer: Ruth from UK on 2006-11-22
"Can I give it 6? It's soooo yummy! I'm 5 ft 4" and not leggy, yet the length just does with a low heel. It fits up to a UK size 18 because the sizing is American. "
Reviewer: Anonymous from SC on 2006-11-20
"These skirts rock with cowboy boots!"
Reviewer: Eliyahna from NY on 2006-11-10
"This skirt is fabulous!! I'm so glad I ordered more than one and I hope to order more of them in the future. Shipping was fast too. Great product and service Tznius.com!!"
Reviewer: Amy from Mississippi, USA on 2006-11-09
"The most amazing thing happened the other day! I went to the mall with my sisters in their trendy clothes, and I NOT THEM received 2 compliments on this skirt from people of different ages and backgrounds!!! I have been incredibly surprised at how many compliments I have received on my clothes since I started wearing tznius skirts! I work at a Junior High and my kids are always telling me that they love my skirts!! Who knew that modest clothing could be so trendy!"
Reviewer: Anonymous from Silver Spring,MD on 2006-11-04
"I just got this skirt and I love it already! The material is great, the wrap is long enough that no wind will blow it open, and it wears wonderfully. After staring at this skirt online for a year I am really glad that I bought it!"
Reviewer: Mrs Spumoni from Wyoming on 2006-10-23
"It's my fault for not inquiring about colors before I ordered, but I was disappointed to see that the khaki skirt I ordered is actually a shade of tan, rather than green. Still a nice skirt, just not what I wanted to buy."
Reviewer: Anonymous from California
"I love this skirt! I wish I could afford to buy several more (and I probably will in time, since I love it so much). The fit is perfect, the length is perfect, the comfort is perfect AND it is modest, something very hard to find these days in women's clothing. It also arrived well before I expected it. (Info only--you can leave this out of the review if you wish.) My only "complaint" was that it arrived damp with a very heavy smell of cleaning fluid, as if it has just been dry cleaned and packed damp. It was not wearable at that point. I washed it, which removed most of most of the odor. The second washing should do the job. I still love the skirt. Obviously, because I didn't sent it back!"
Reviewer: Anonymous from Saipan, Northern Mariana Islan on 2006-08-10
"This skirt is modest, elegant, feminine, comfortable, and of superior quality. I have four young children and can do anything (housecleaning, cooking, bending, pushing on the swing, laundry, etc.) in this wonderful skirt, without it tripping me up, exposing my legs, blowing up in the wind, blowing back tight against my legs, ripping as I bend to scrub the floor, etc. You get the idea! This is an all-purpose skirt yet rather than looking scruffy for "around the house," it maintains a lovely, fresh, composed, refined appearance. And yes, as the skirt description notes, it could certainly be worn while pregnant, too. There is just SO MUCH fabric, yet it is so artfully designed, with the wonderful attached sash and the many buttonhole placements, that any size lady can wear it and it adjusts neatly and smoothly, letting you look nice while being modest and able to get on with what you must do, without worrying about your clothes in some way. I HIGHLY recommend this great skirt. I've ordered five and plan to buy more! I hope Tznius never stops supplying us with this beautiful piece of clothing."
Reviewer: Sedim from Yuma, AZ on 2006-07-29
"I bought this skirt in stonewash denim on thursday afternoon...today is saturday and it arrived this morning. I absolutely LOVE IT. It is very well constructed, and goes from my very short waist all the way tot he floor with a couple centimeters to spare. I have found it comfotable and very feminine-feeling, and gotten all my housework done in comfort, with no akwardness. This skirt is definitely worth the price :-)"
Reviewer: Anonymous from Baltimore, MD USA on 2006-07-28
"This skirt is amazing! I have received so many compliments. It is hard to be modest in college, and still be in style, but this skirt makes it easy. Your affordable prices are great on a student's budget as well. Thank you Tzunis! "
Reviewer: Anonymous from Buffalo, NY on 2006-07-28
"I'm a relatively lazy agnostic who prefers a long skirt to leg-shaving or trying to walk or sit in a short skirt without flashing anyone. I really, really like these wrap skirts. They stay in place, are comfortable, adjust easily, and stand up to machine washing. Since I'm trying to loose weight, but sometimes putting some of the lost weight back on, the adjustment makes this skirt ideal. It is also easy to wear long underwear under this in the winter, while in the summer it provides sun protection while still feeling cool. My only gripe, a tiny one, is that the hem of my denim skirt needs ironing to lie flat. Otherwise, it curls up and shows the serging. But it is an easy iron job, and I'm considering sewing a slightly wider hem to fix this. If anyone needs a smaller size it would be simple to sew an extra buttonhole for a slimmer fit. (The pre-made holes are fine at my size, with room to spare...) One note, tying this to the side instead of in the back will make it more comfortable, avoiding the knotted lump in the back while driving, sitting etc. "
Reviewer: elizabeth from missouri USA on 2006-07-24
"A year ago I purchased two of these skirts in the cotton (black and pink) and for some reason both of them have "lop-sided" hem lengths -- one side is about 2 inches longer than the other side -- so the skirts hang funny on the bottom (you can kind of see what I mean by looking at the hem in the photo). Hopefully the hem-length issue has been resolved recently, as no other reviewer seems to mention it. That being said, I loved the material on these skirts -- the black was VERY sturdy and the pink was so soft! The skirts were comfortable and very feminine. "
Reviewer: Peyton from Katy, Texas on 2006-07-21
"I don't usually go all mushy over my clothing (maybe because I don't fund anything this SPECTACULAR) but I love, love, love this skirt! I received one in black in the mail yesterday and wore it immediately - it really makes you feel like a princess! I felt like I was floating and gliding through my day! I have rushed to order one in denim and cannot wait for more colors! This is a skirt you cannot find any where else! I could not be more thrilled! "
Reviewer: Judith from Chicago, Illinois, USA on 2006-06-20
"This skirt is so beautiful. I've lost nearly 40 pounds, and if I can lose another 30 or so, I might be able to wear one and have the ends meet around my waist. Another 20 after that, and maybe it won't show my legs. If they should happen to make one for the more stout patrons, I'd love to buy one and wear it at my current weight. Until then, I'm using the pictures of your models wearing it as my incentive to do well with my nutrition plan. Thanks for the dream."
Reviewer: Elisabeth from Gainesville/Ga/USA on 2006-06-10
"I LOVE this skirt.I ordered the black.It is very comfortable. Even in this Ga 95 degree weather.I cant wait till you have tan I will definatly be ordering more.And shipping was lightning fast."
Reviewer: Lorrie from Rockford, IL USA on 2006-06-06
"This skirt is an answer to prayer! It is modest, lovely, affordable, and versatile. I'm in the weight-loss phase following childbirth and this has been a life-saver for me. Though having one is really enough to get me through, I'm still ordering more because I love them to death! Thank you so very much!"
Reviewer: Mandy from Hawaii,USA
"I absolutely LOVE these skirts! They are so light, and comfortable and especially here in Hawaii with the humidity I don't have to worry about the skirts sticking and making my legs sweaty. It was definitely money well spent!!!"
Reviewer: Davida from Shrewsbury, England on 2006-04-03
"I have been searching for this skirt for a very long time! Long, medium-weight, gorgeous soft cotton, which ties into a lovely feminine bow at the back! I'm so delighted-- and am back on this site to buy another! (Also impressed with your quick postage overseas. I received my order within days of purchase. Many thanks!)"
Reviewer: Tabitha from Irvine, CA on 2006-02-22
"A wonderful skirt! I'm 6 months pregnent and I'm wearing this skirt every single day because I haven't yet had to shop for maternity skirts. Don't know what I'd do without this wrap :)"
Reviewer: Anonymous from Iowa USA
"I had three of these wrap skirts from several years ago, and they have been my favorites and I have worn them out! The last time Tznius offered these again I did not order in time before they were sold out again! This time I jumped on it, and stocked myself up again with more of these fabulous skirts. They are the best wardrobe investment I have ever made. I have seen these skirts fit so well and look so nice on every weight and shape. The denims are lighter weight and drape nicely, but very durable, and the twills are sturdy and very soft."
Reviewer: Page from U.K.
"I have just picked up this skirt this morning and it is beautiful, modest, stylish and very easy to walk in. I ordered this skirt in denim and will definitely be ordering this skirt in more colours."
Reviewer: Heidi from Missouri
"I'm a tall size 4 and wasn't sure this skirt would fit me. I read some of the reviews and decided to take the risk. It arrived today and I promptly tried it on. It fits beautifully. I'm going to wash it to soften the denim a bit but can tell already that this will be one of my new favorites. It's easy to walk in, doesn't expose my legs at all, gives a nice feminine silhouette and despite the fact that it just came I can tell already that it will last forever. I'll be watching for more colors. "
Reviewer: April from Ogden Utah United States
"I just received this skirt and I love it! I was a little nervous about wearing a wrap skirt but this is the easiest skirt to wear. The handy slot to put the belt through is so simple to do. I am not a woman who sew's or great at wrapping scarves. You get the idea, but this is new wrap skirt wearer friendly and the material is so nice."
Reviewer: Jaimie from Dunlap
"I am 14 and love this skirt! I have been trying to find modest skirts with no luck. This skirt is definitely my favorite!"
Reviewer: Shulamis Losch from Cologne, Germany
"I ordered the skirt in light pink. When it first arrived it was heavily starched so I put it in the washing machine- it got so incredibly soft I cant stop touching it when wearing it! The skirt itself ist very beautiful, highly elegant and provides ample room to walk without having to worry about revealing ones legs. I absolutely love it- will definately order more when more colors come up for sale. Having a hard time finding truly tzniusdige clothing here in Europe I am really happy to have found tznius.com."
Reviewer: Lexi from SLC, Ut
"A friend of mine bought this skirt about 3 years back and I always admired it. I finally bought one and love it to death! It is so comfortable and soft once you wash it. I just wish there were more colors so I could order more!"
Reviewer: Suzanne from Seattle
"A great skirt! I have the denim, and it's comfortable, slimming (I'm about a size 10-12), feminine, elegant, and easy-to-care-for. There is a lot of room to move around...I wear it as an everyday skirt with my small children. The length is perfect (I'm 5'4")I like my skirts long! This is a great skirt, and I plan to order some corduroy ones for the winter and hope for more colors in this cotton skirt! Thank you Tznius for providing modest, beautiful, modern, everyday clothing! "
Reviewer: Dee from Fernley, NV
"I bought the denim wrap skirt and love it! It fits perfectly even though I am a 16 and is very modest. It is a very sturdy fabric and the most comfortable skirt. I bought it so that as I lose weight I won't have to keep changing my wardrobe, and it is going to work beautifully. With the inexpensive and fast shipping I can't wait to order another!"
Reviewer: Davida from Cleveland Heights, OH
"LOVE IT! I just had a baby and this was just what I was looking for. Inexpensive, versatile and will still fit when the last few pounds come off. The flat rate shipping was attractive as well. I felt I could order 1 and try it out. I love the first one so I'm ordering some more colors. "
Reviewer: GD from GA/USA
"I have this skirt in denim. The style is so unique, especially with the back-tie, very slimming and feminine. I am Catholic, and observing catholic modesty is not easy when most long skirts available in the US today are slit to above the knee. The US modest clothing sites don't offer the international style of tznius.com--hip, stylish, modern, modest clothing! Can't wait to get this in the corduroy prints--beautiful. "
Reviewer: Anonymous from Iowa City, IA
"This is a great skirt--it is a perfect wardrobe staple and wears beautifully. I have trouble with skirts "clinging" to my legs when I walk, and this skirt doesn't have that problem at all."
Reviewer: Renée from Zelienople, PA USA
"The thick ties are sturdy but not bulky. The fabric is suitable for all seasons. I like that even in a strong wind, the skirt stays closed. Wrap skirts are perfect for someone like me planning on losing a few pounds, because I will not have to buy new clothes when the weight comes off! I can't believe I only bought two of these. I am definitely going to get this skirt in more colors."
Reviewer: Laura from Virginia, USA
" The pictures on your website do not do justice to this skirt! The quality of the fabric is excellent - it is a rather heavyweight cotton that has a slight sheen, like a subtle sateen effect. Very nice. The ties are thick and sturdy enough that they won't shrivel and twist as they hang, as is often the case with cotton wrap skirts. A high-quality skirt at a great price!"
Reviewer: Chana from Oregon
"These skirts are lovely. The fabric is a nice weight, neither too heavy or too light. I love it."
Reviewer: Anonymous from Wyoming
"Marvelous! Fits beautifully: as comfortable as old jeans, and much more attractive and womanly. I hope Tznius makes these in a dozen colors and weights for year-round wear."
Reviewer: Victoria from Charlotte, NC, USA
"My husband bought this skirt for me in various colors. There is ample room to do just about anything without having to wonder if one is exposing her legs. Plus, the fabric is thick and has kept me warm during this chilly weather. What a wonderful skirt. "



This item is soldout.

$ 44.95


Ankle length skirt that wraps around your waist. Made of a yummy cotton twill. One meter in length (38 inches). Provides plenty of room for movement. Won't unwrap or reveal your legs like other wrap skirts. Back tie. Luxurious cotton material is finished like felt. So comfortable - you'll want to wear it every day! Adjustable waist to fit sizes 4-16.


Skirt Length: 1 meter
The skirt opened up has a waist of 55 inches
Colors show above:
from left to right - beige, denim, khaki green, navy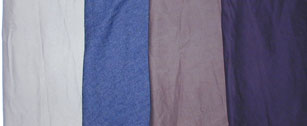 How to tie our slimming wrap skirt:

Step 1
Tie skirt around waist

Step 2
Insert skirt tie through one of the various size openings

Step 3
Pull skirt-tie tight around waist

Step 4
Wrap both ties in back

Send a 'hint' to a hubby, parent or friend about this item!
Available colors below:
This item is soldout.
Delivery:4-9 business days within USA